Jackson Square and St. Louis Cathedral Hotels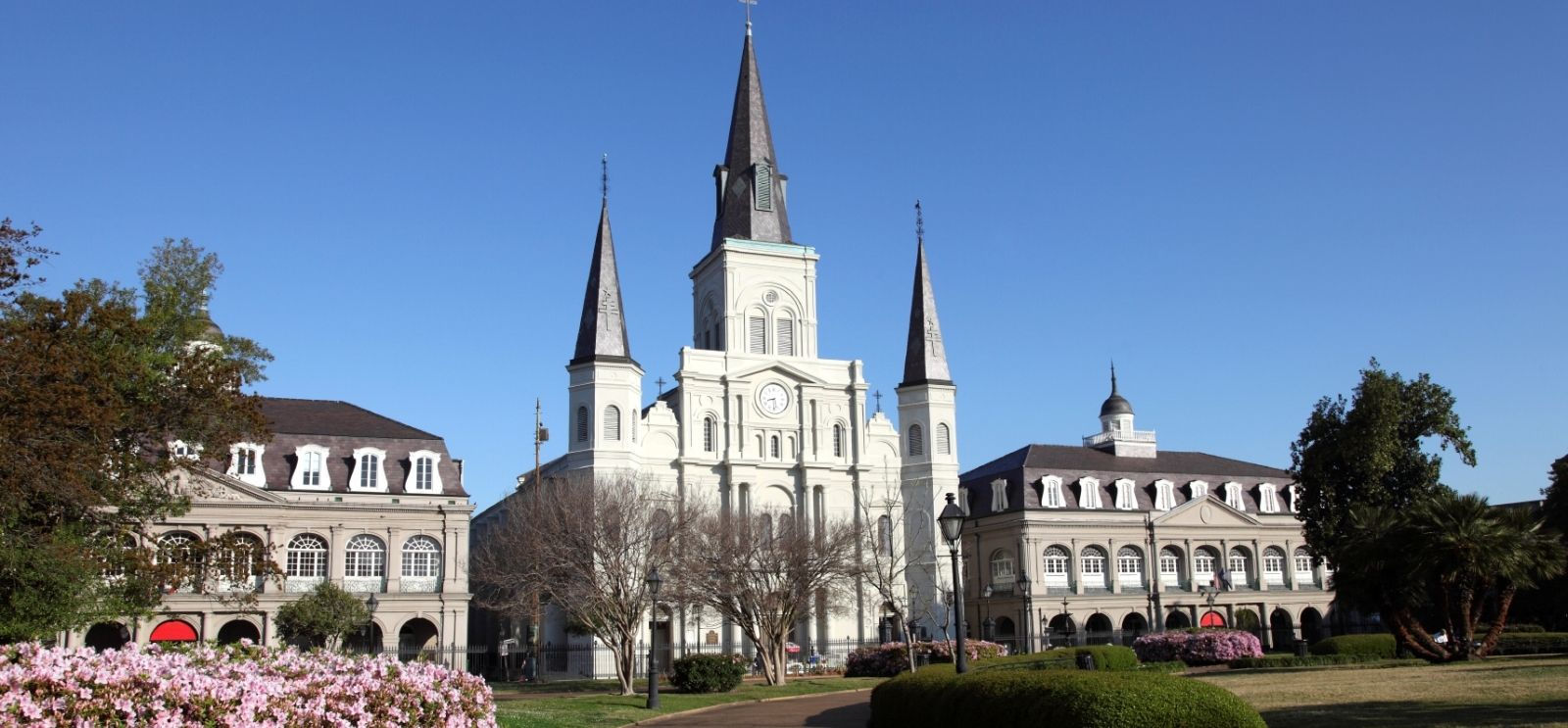 Just a few shorts blocks away, The Westin New Orleans Canal Place, French Quarter offers the perfect proximity to Jackson Square, St. Louis Cathedral and many other top destinations and things to do in New Orleans.
Jackson Square dates back to the 18th century and is a focal point of the city for tourists and locals alike, featuring an open-air artist market surrounding the iconic iron fence for over 50 years. Facing the Mississippi River and named for New Orleans hero Andrew Jackson, Jackson Square is considered by most as the heart of the French Quarter.
Providing the perfect backdrop for Jackson Square is the oldest continually operated Catholic Cathedral in the United States. St. Louis Cathedral was established in 1720 and still operates as a parish, wedding site, historic landmark, and place of inspiration.
Click here to book your stay!